I can see your confused faces and can sense the possible incoming rage. "What? You're going to turn horses into alcoholics now?!"
Well, before you move forward to being angry, please succumb first to your curiosity and get to know Mac- a 20-something horse living and working at the King's Stables in Chelsea, Alabama. The Stables are part of King's Home which provides services to women and children who have been (or fear they may be) abused. Their services include the equine therapy on which Mac is a part of. He has a Cushing disease and other health ailments like anhidrosis or an inability to sweat properly. And here's where the "beer-a-day" approach comes in. His vet gave him the best possible prescription for such serious and dangerous condition: letting him drink beer every. single. day. (Sounds like a dream for our fellow humans, eh?)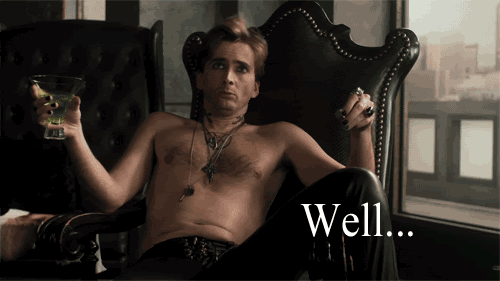 "Beer has ingredients that can open the pores and help them sweat," King's Home Development Director John Tidwell said.  So, while there's no alcohol allowed on King's Home campus, they had to bend such for our good buddy (they had to lock the drinks in a cabinet). Mac has been drinking his 12-ounce medicine given by his official pharmacist,
Good People Brewing Company
, for over a year now! And since then, his health has remarkably improved. "When John first heard back from the vet about the "beer-a-day" approach, he just so happened to have a Good People IPA available. One taste, and Mac seemed to really enjoy it," Lauren McCurdy, a spokesperson for Good People,
told MUNCHIES
. "After purchasing several six-packs and Mac going through every one, John came to Jason asking for a beer sponsorship. We certainly couldn't say no! Jason and our brewers have really been the ones to keep this going each month."
Practical Horseman
 even says that while there has still been no research confirming the beer's benefits, it is reportedly just as effective as acupuncture or nutritional supplements in helping horses with such condition cope. What else can I say? It's just so amazing how a beer a day made this horse's vet away. Oh, the beauty of alcohols.