A video shared via Yahoo Singapore 40 minutes ago showed an explosive eruption of Mount Sinabung sending plumes of ash into the sky.
Mount Sinabung located in Karo plateau, North Sumatra. It has erupted three times in the last three months. The last eruption before today was 2 days ago. [caption id="" align="aligncenter" width="600"]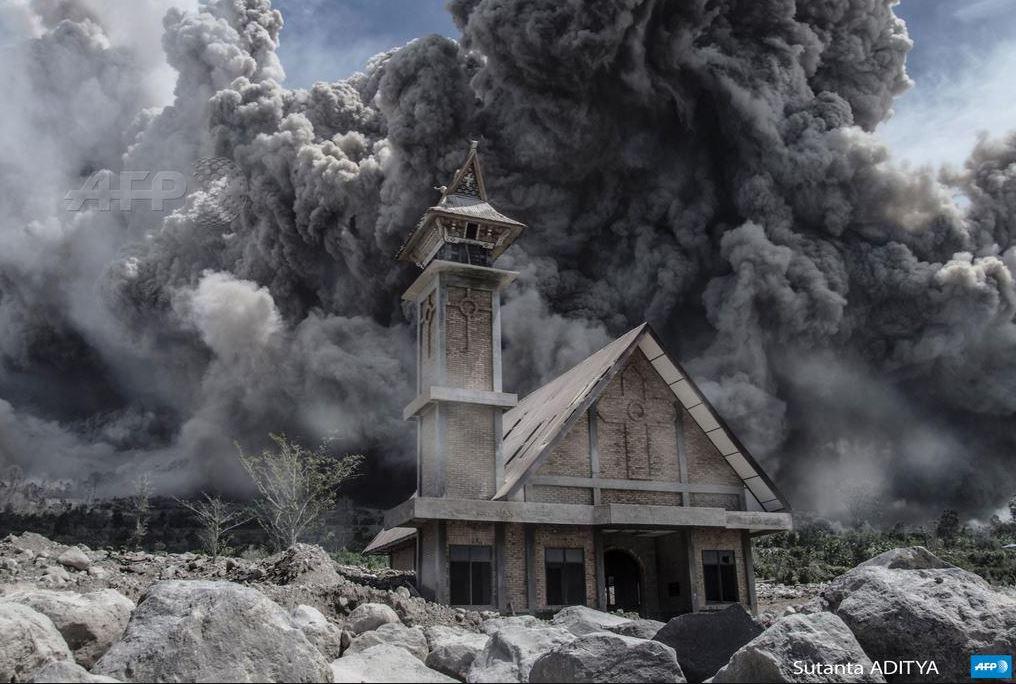 Mt Sinabung Eruption June 2015 @AFP Twitter[/caption] Just this May, the volcano claimed 7 lives after a deadly eruption. In August 2013 eruption, 2 were killed. Two months ago, another volcano in Indonesia had also erupted in Lombok town of Bali. More than 129 active volcanoes sit in the Indonesian archipelago. The island nation stretches along the "Ring of Fire."