Space.com
reports
 that the launch of the first asteroid-sampling mission from NASA is barely a a week away and certainly won't be affected by the currently nearby
SpaceX rocket explosion
which occurred Sept. 1, said space agency officials. NASA's Osiris-Rex will launch from Florida's Cape Canaval Air Force Station on Thursday, Sept. 8. This kicks off a journey of 2 years to a neighbor asteroid, Benu. Lfit off is set at 2305 GMT or around 7:05 M EDT. This will remain on track despite the SpaceX incident. NASA officials tweeeted:
"@OSIRIS-Rex remains on Sep. 8," "Initial assessments show @ulalaunch rocket & spacecraft healthy and secure, 1.1 miles from @SpaceX's pad,"
SpaceX officials are still investigating the root-cause of the explosion. On the other hand, United Launch Alliance, the launch provider, is prepping up its own Atlas V booster to be used for the OSIRIS-Rex launch.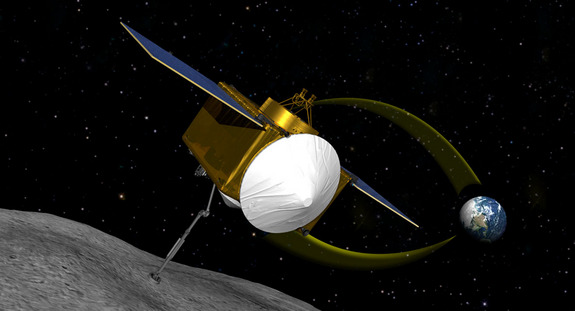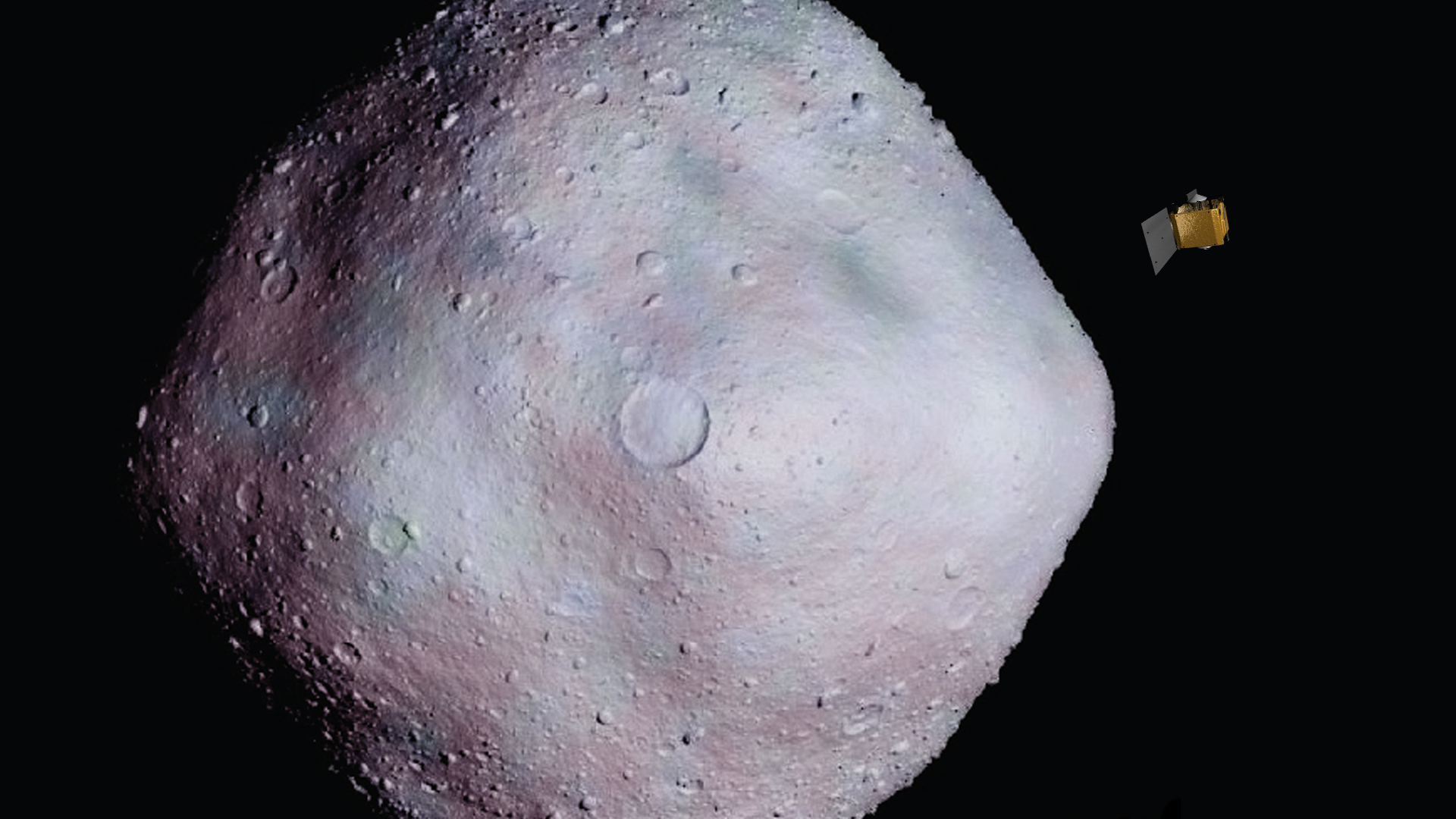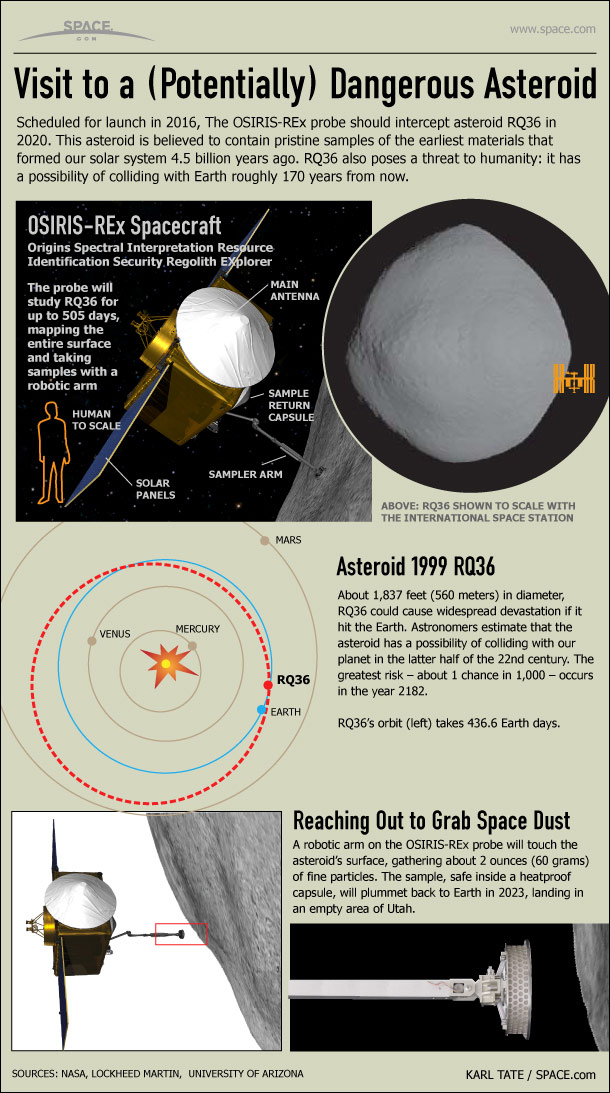 If everything goes to plan, OSIRIS-REx will meetup with Bennu, 1,650-foot-wide (500 meters), in July of 2018. It will then grab a big chunk of asteroid material in 2020, and return the sample back here at home by September of 2023. The main objective of 
the $800 million funded mission
— involves a better understanding what role does carbon-rich asteroids like Bennu may have been crucial in transporting the building blocks of life here on Earth, stated OSIRIS-REx team members. The acronym OSIRIS-REx stands for: Origins, Spectral Interpretation, Resource Identification, Security-Regolith Explorer. https://www.youtube.com/watch?v=qcYnPstBKP8 NASA has implemented other types of sample-return errand missions in the past. The Apollo astronauts, for one, had brought rocks back home from the moon, meanwhile the unmanned Stardust and Genesis spacecrafts have respectively also grabbed particles from a comet and the solar wind. Drop by a comment below to let us know what you think. Wow science!