Who says you need a fancy lab to feel like a scientist! Here are some amazing science experiments you can easily do at home using everyday household items. Make a square bubble
You'll need:
Dish soap
Glycerine
Scissors
12 Straws
6 Pipecleaners
A large bucket of water
Instructions: Add some dish soap and glycerine to your water, then stir gently with your hands. Use your scissors to cut  pipecleaners and straws in half. The straws need to be long enough to fit onto the pipecleaners with some space on each end. Take three of the pipecleaners and twist the ends together into a pyramid shape (you need to make four of these pyramids). The next step is to take the straws and thread them around each of the pipecleaners to create a smooth surface for the bubbles to cling to. After you have fininished threading, stard making cube shapes by twisting the ends of the pipecleaners together. Dip the cube into the bubble water and shake it. Then use a straw dipped in soap water to blow air inside or suck the air out of the cube to create cool shapes. Have fun with your cube! Make your own scary slime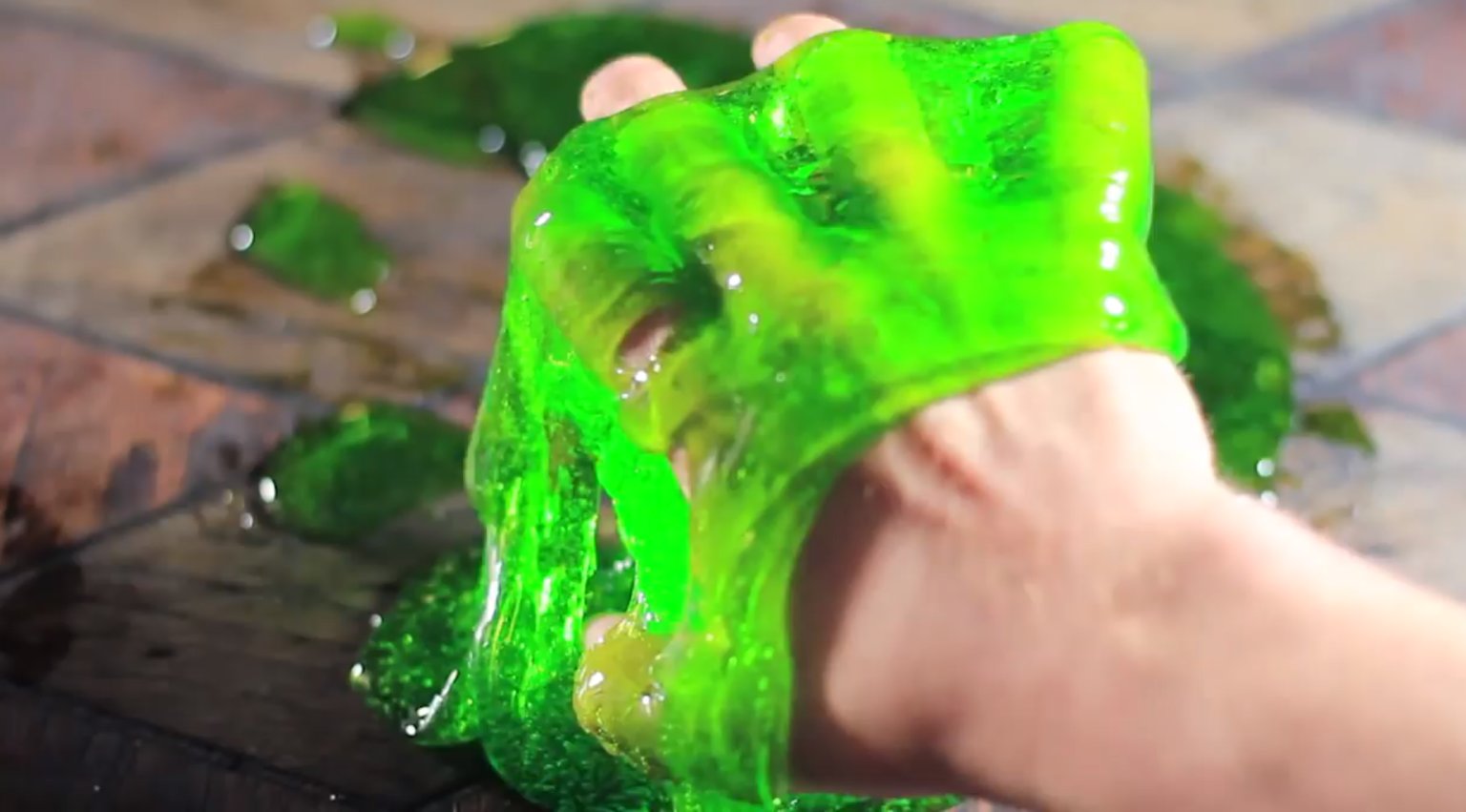 You'll need:
2 bowl
1 tsp borax
1/2 cup of PVA glue
A spoon
1/2 cup of water
1 full cup of water
Green food dye
A zip lock bag
Instructions: Mix your teaspoon of borax into a cup of water and use the spoon to stir the mixture until all of the borax is completely dissolved. Then pour half a cup of water into the bowl, add the green food dye and the PVA glue and stir until it combines well. Add the dissolved borax into the mixiture and stir with your spoon until it's thick enough to use your hands. Separate the goo from the water and pour it into the second bowl. Then take your zip lock bag and carefully pour the goo inside. Seal the top to prevent a mess and now you can store it for later. Make your own lava lamp
You'll need:
An empty bottle
A bottle of cooking oil
A small box
A flashlight
Food dye
A funnel
Some Aspirin
Instructions: Pour water into the bottle using a funnel and fill it about a quarter of the way up. Then take your cooking oil and using the same funnel pour into the bottle. Take your food dye and pour some into the bottle. Then take your Aspirin and break up one of the tablets and add it through the neck of the bottle. To make it glow in the dark, take a small box with a hole on top and place the flashlight inside. Place the box under the bottle and you have your very own lava lamp!